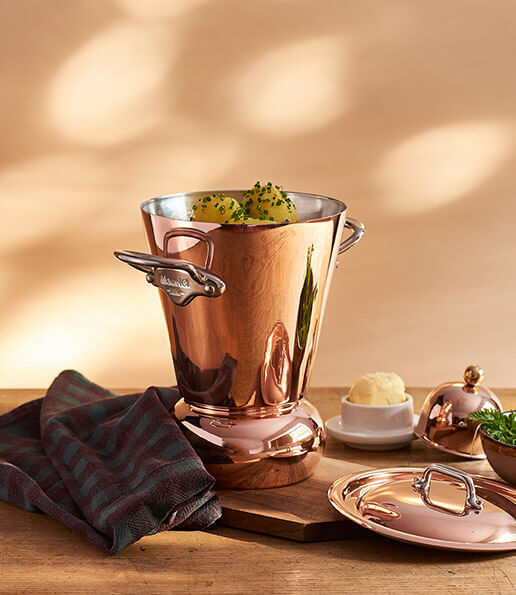 Because it does not end in the kitchen
But continues on the dining-table …..
The team at Mauviel 1830 has, from the start, attached great importance to the aestheticism of its products and confers the same value to the performance of its utensils and to their design and ergonomics.
The perfect utensil has style, unequalled handiness and performance: it is those qualities that makes it essential.
Used on a stove, for preparation, or on a table set, it excels;
The service in restaurant dining-rooms does not take second place, at Mauviel 1830, it has pride of place.

Alcohol Burner

Alcohol Burner

Copper fondue set with bronze handle

Copper fondue set with stainless steel handle

Copper French Fries pot

Heater with bronze handle

Heater with stainless steel handle

Sauce pot

Set of 6 Forks

Soufflé mold

Stainless steel fondue set with stainless steel handle