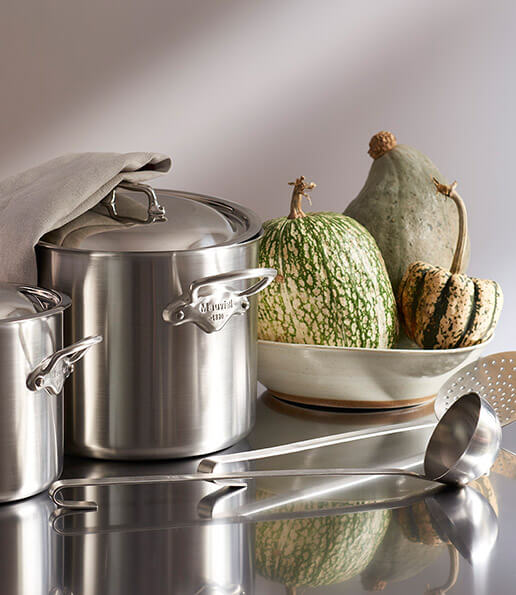 The collection M'URBAN, magnetic collection.
Mauviel pours all its know -how for the design of this range. The finish is in brushed steel very modern with its settings in cast-iron stainless steel makes it a collection to the image of the top Chefs. The Collection M'URBAN was created to please the larger public, to that purpose, the manufacture Mauviel 1830 has kept all the high standards and values of its history, by making it affordable to all.
Easy to use on, a daily basis, these light utensils, are adapted to all, leaving the main role to creativity. Their design enables the performance of a uniform and optimized cooking. The use of magnetic stainless steel, offers thermic performances, with real time saving, the lightness and the handling of a top range product.
The collection M'URBAN is diverse and varied: dressed in black, the model is called M'URBAN ONYX. A design, chic with clean lines, a finish in very modern brushed black steel, and the setting in lacquered black cast-iron stainless steel gives this remarkable range, a unique and different aesthetic. Because cooking is all about good taste, opt for this range, elegant, light and affordable, for all.

Stainless steel, single layer
Setting black lacquered cast-iron stainless steel
Thickness 1,5
Pourer edge
Brushed finish
Fixation stainless steel rivets strong section.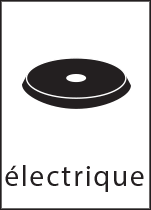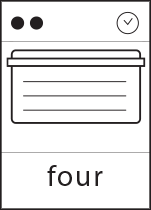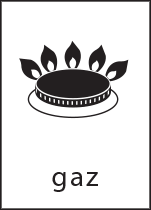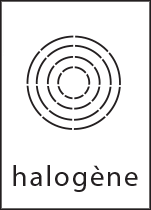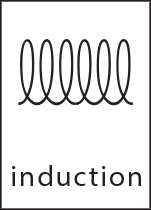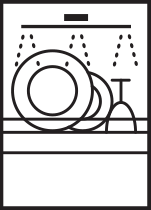 Curved splayed saute pan

Curved splayed saute pan with stainless steel lid

Lid

Roasting pan

Rondeau with glass lid

Rondeau with stainless steel lid

Round frying pan

Round frying pan non stick interior

Saucepan

Saute pan

Steamer insert

Stewpan with glass lid

Stewpan with stainless steel lid

Stockpot with glass lid

Stockpot with stainless steel lid
Curved splayed saute pan

Curved splayed saute pan with stainless steel lid

Lid

Roasting pan

Rondeau with lid

Round frying pan

Round frying pan non stick interior

Saucepan

Saute pan

Steamer insert

Stewpan with lid