Sublimate the senses, Share the emotions
in situ1830, an all- around experience, giving the visitor, prime place, through the visits of the factory, the culinary workshops, run by our chefs partners, a table for lunch, for 12 people, which can be privatized, sale of products from Normandy, from our local producers.
In situ 1830, welcomes you, Monday to Friday, from 09.30 to 12.30 and 13.30 to 18 – 47 Route de Caen, 50800 Villedieu-les-Poêles – France
An unusual and ambitious concept, for cuisine and its actors, to meet, communicate, discover and innovate.
in situ1830 gathers all the values, this company from Normandy, represents, and preserves, every day, through its actions of transmission and the safeguard of the know- how.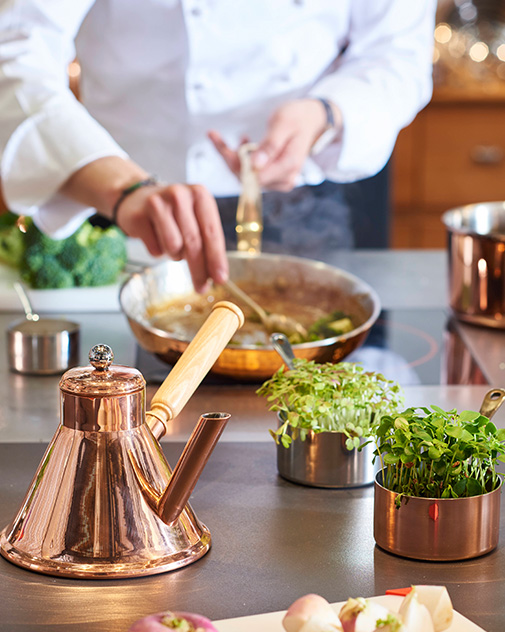 Cooking, day courses
in situ1830 offers more than a space, for the display of the ranges Mauviel1830.
It is a living culinary place, where everyone can enjoy a cooking session, coached by the inhouse Mauviel Chef or other well -known chefs, depending on events and time of year. Cooking workshops from November 2018. For bookings, te:
+33 (0)2 33 61 00 31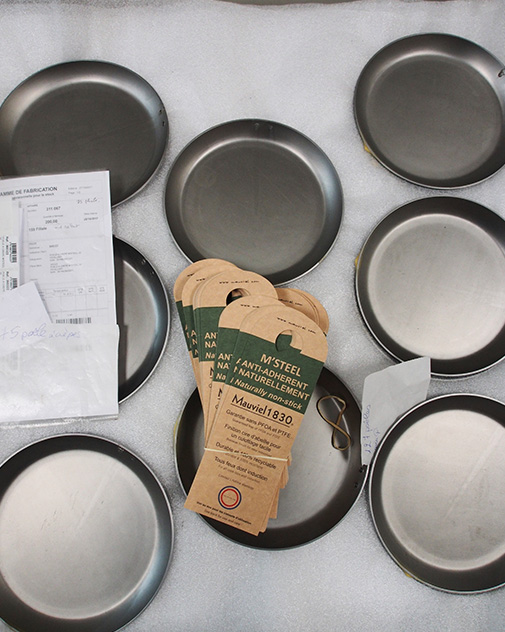 Visits of the manufacture
Immerse yourself, into the very private universe, of the manufacturing, of our top range cooking utensils.
in situ
1830 opens the doors, to the workshops Mauviel 1830, with a special visit, behind the scenes of the Normandy company, and rub shoulders with two hundred years of know -how and experience.For bookings, tel:
+33 (0)2 33 61 00 31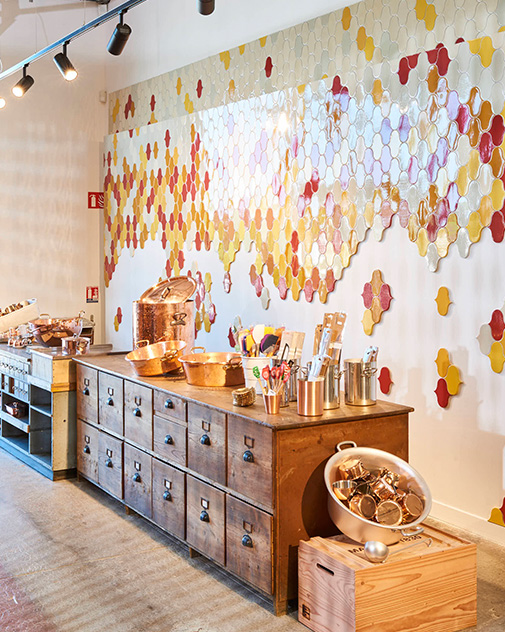 The Boutique in situ1830
The Boutique: Visit our shop, and do not hesitate to ask for advice, from our dedicated team of experts, at in situ1830, they are here to help, and will look after you.
in situ
1830 offers a wide range of the Mauviel 1830 collection; you will find exceptional cooking utensils, some for daily use, some for special occasions, but always created with the same spirit of perfection, and for best cooking results.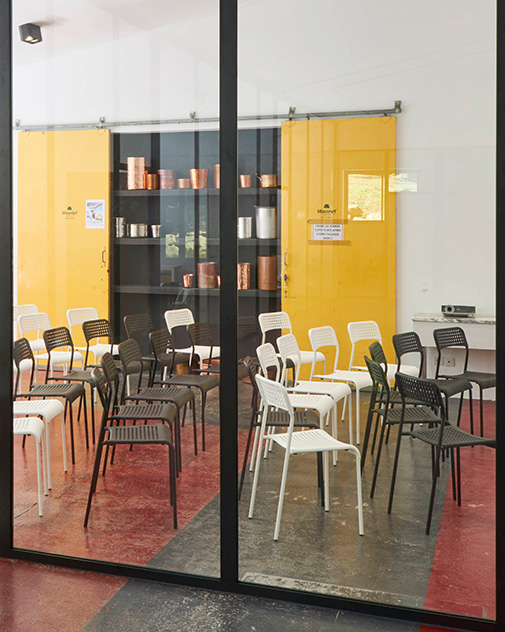 Hire the premises
Express yourself, choose in situ1830.
You can book our premises for your events: -cocktail parties -corporate events -cooking courses -private lunches: up to 12 peopleA conference room, for 40 people, equipped with a video projector, is at your disposal. A visit, of the manufacturing workshop, may be added.
For more information, please contact,
Lucile –
+33 (0)2 33 61 53 84